Anti wrinkle injections  (BOTOX ®)  and Dermal filler
At Bespoke You we offer advanced facial aesthetic treatments with our experienced Aesthetic Physician, Dr Rebecca. She is an Associate Member of the British College of Aesthetic Medicine and a trainer of these procedures in London.
Dr Rebecca Pidgeon BM(hons) FRCA has been a qualified doctor for 10 years with over two years experience of facial aesthetic procedures including dermal filler and anti-wrinkle injections. She is highly skilled with injections as she also works as an anaesthetist. She has a fantastic eye for detail and natural looking facial enhancement which is always individualised to each patient.
Dr Pidgeon is a strong advocate for safe, professional and ethical aesthetic practice. She uses the highest quality products, with a long history of clinical safety and effectiveness. She holds full registration with the GMC and a licence to practice as well as being fully insured for all procedures she undertakes.
Please contact the salon on 01903 201202 to book in your appointment we have regular clinics every 2 weeks resuming from September 2020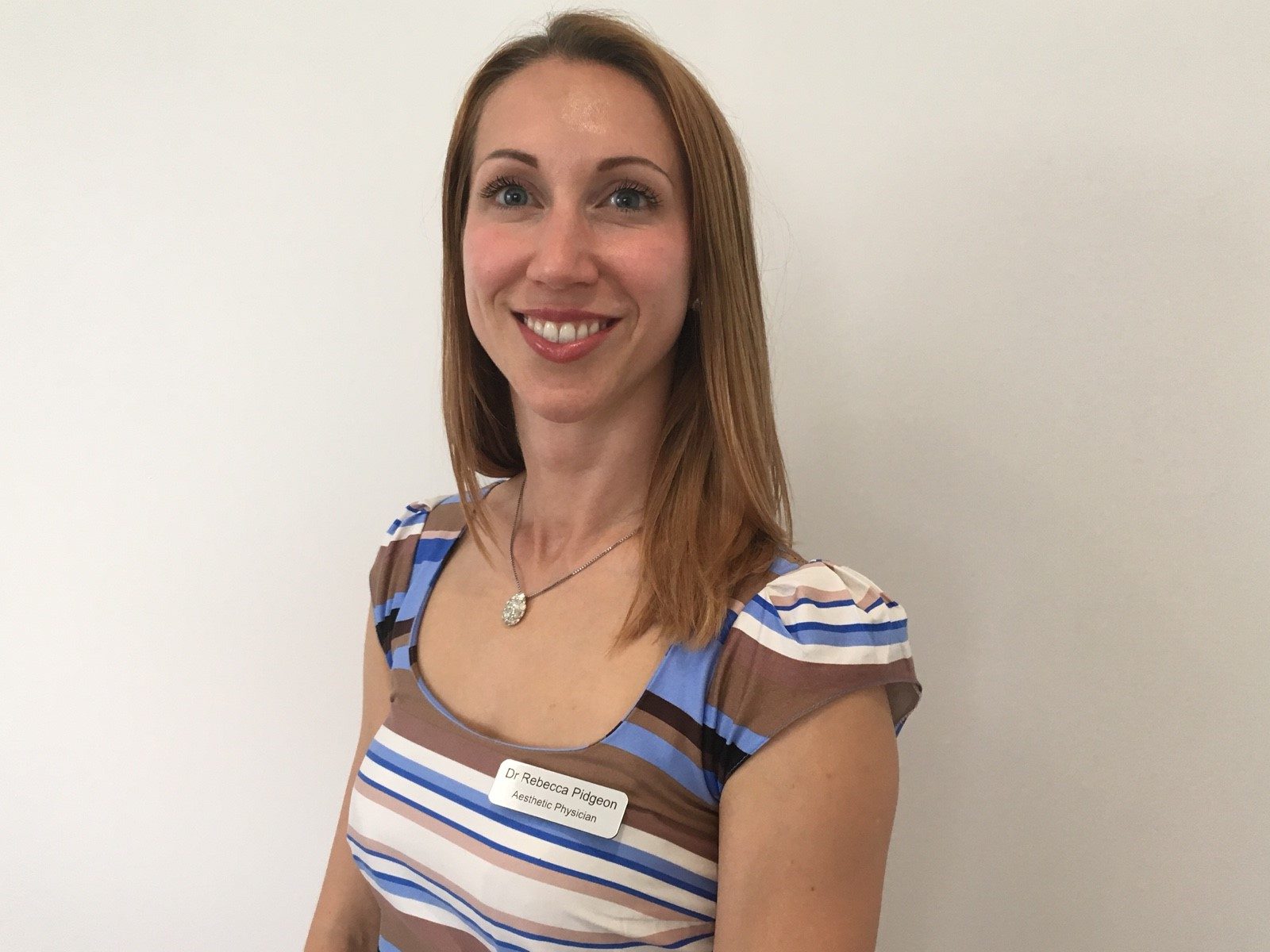 Consultation

£30

 Redeemable against treatments
Dermal Filler (Juvederm)

 

Hyaluronic acid gel is used to enhance, contour and define facial features as well as adding volume to areas such as the lips. Effects last between 6-18 months depending on the area treated.

Lips                                                            £160 (0.55ml)

Lips                                                            £250 (1ml)

Marionette lines                                       £160/£250

Nasolabial lines                                       £160/£250

Cheek enhancement from                       £285

Tear trough                                               £300
Anti wrinkle injections  BOTOX ®

Botox injections are used to soften, reduce and prevent facial wrinkles. Effects last 3-4 months and for best effect regular treatment is recommended.

One area                                     £180

Two areas                                  £225

Three areas                               £250

Additional areas                       £50 each

Hyperhidrosis                           £325
Beauty Booster Injections

Similar to mesotherapy, beauty booster injections deliver a high concentration of hyaluronic acid, antioxidants, amino acids, minerals and vitamins to the skin promoting hydration and radiance. Can be used on the face, neck and décolletage.

Course of 3 (recommended)                    £325

Individual treatment                                  £125
Chemical Peel

A minimally invasive procedure with no downtime which gives a deep exfoliation to improve the overall radiance, skin tone and texture. Targets fine lines, photodamage and uneven tone or texture of the skin.

Course of 6 (recommended)                       £425

Individual treatment                                     £85