Bespoke You – Offers
Bespoke You is an award-winning luxury beauty retreat based in Broadwater, Worthing & Hove.
Special Offers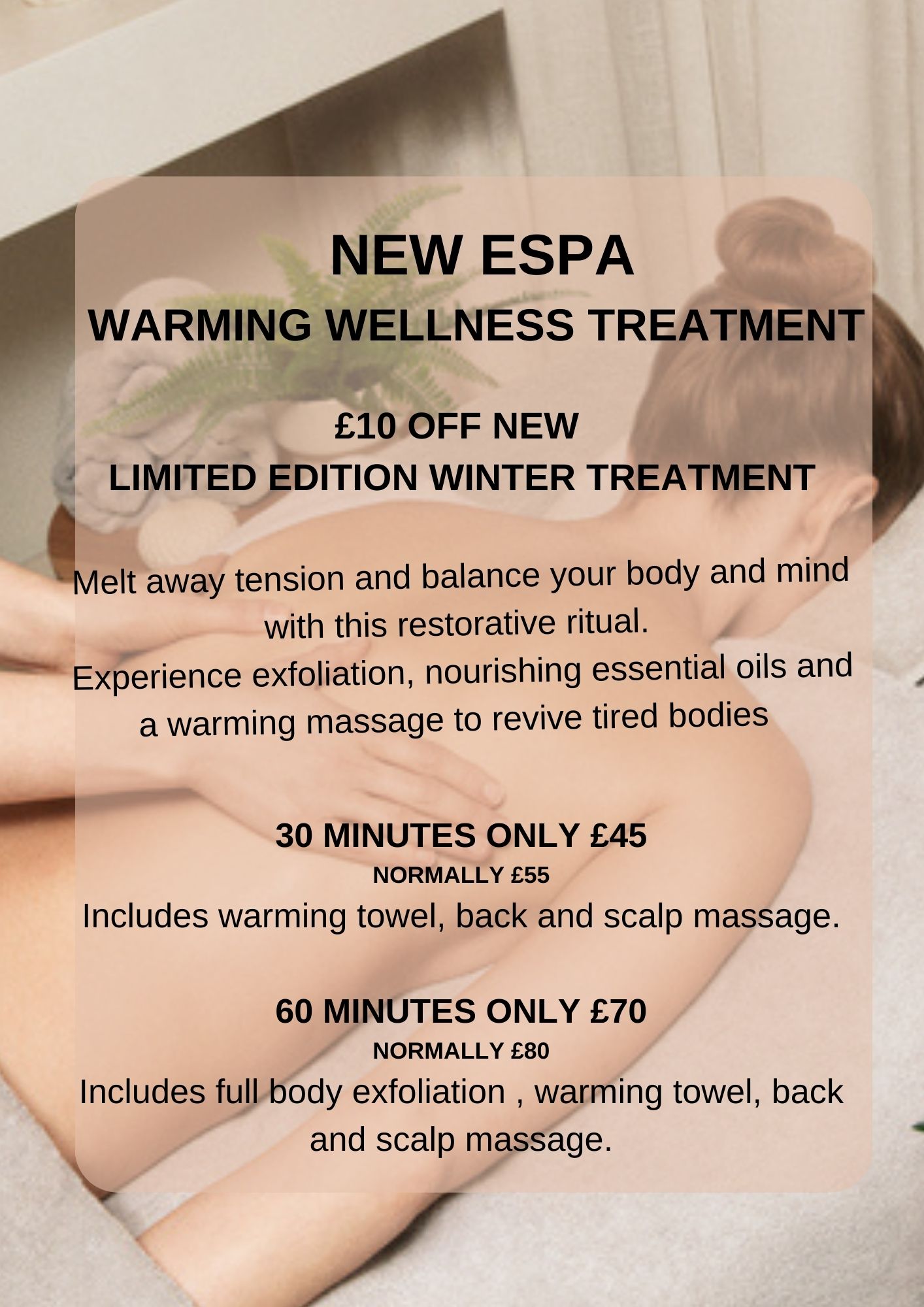 £10 OFF NEW LIMITED EDITION 
ESPA WINTER WARMING SPA WELLNESS TREATMENT
As the weather gets cold it can become all too easy to pile on layers of clothing and forget about our bodies until spring.
The perfect time to treat your skin,body and mind however, here is our winter warming wellness spa treatment to help you keep your radiant glow as well as your calm and tranquil mind. 
TERMS AND CONDITIONS APPLY 
We cannot place offer on a gift voucher, offer expires 30/11/23. Cannot be used with any other discount or offer.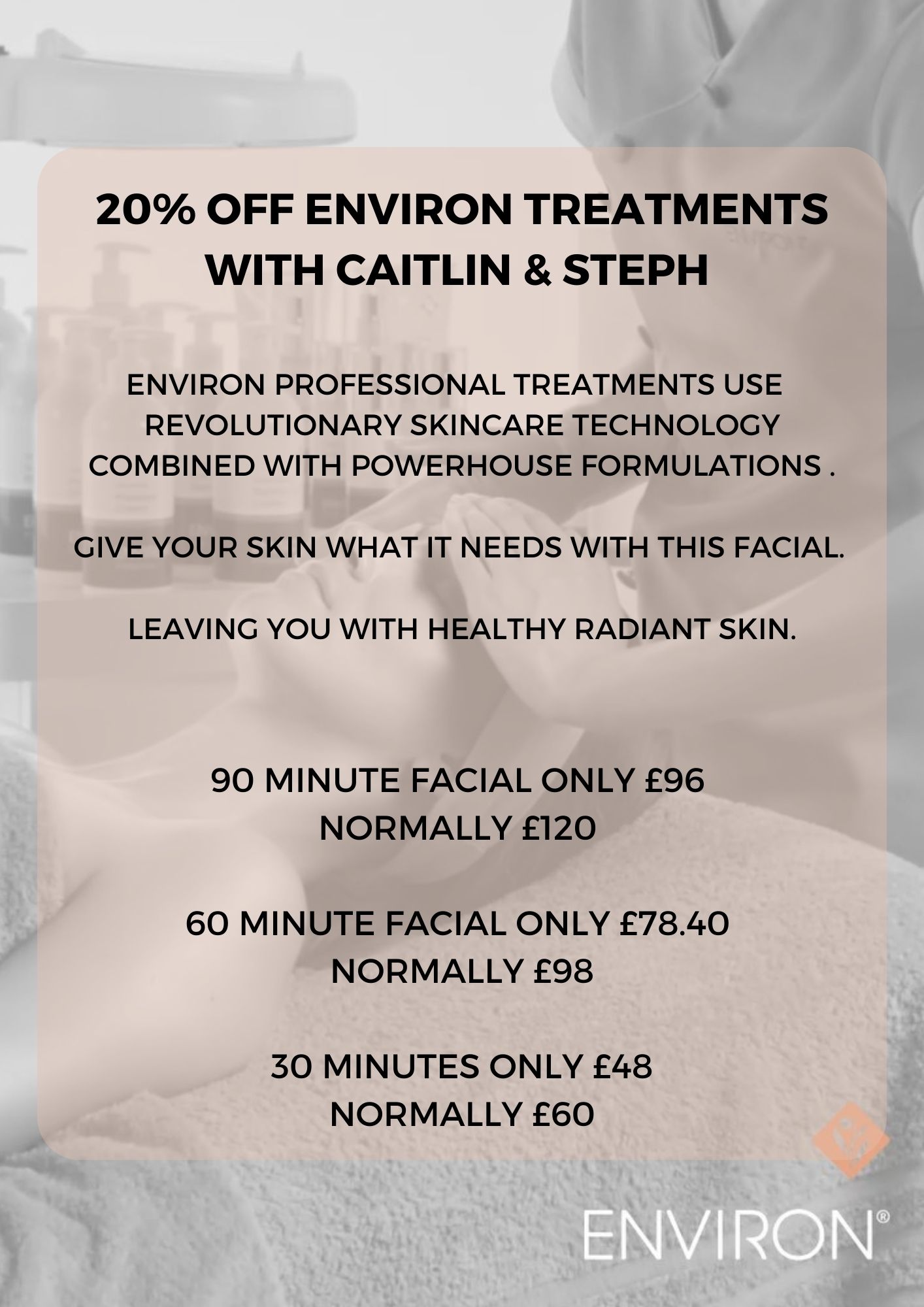 20% OFF ENVIRON TREATMENTS WITH CAITLIN & STEPHANIE
These 60/90 minute facial treatments combine electro-sonic technology to drive the Environ products down into the targeted areas delivering real lasting results.
There are four different types of treatment, and your therapist will advise which facial is right to tackle your skin concern following your initial consultation.
The different treatments are:
Essential Comfort Calm: Ideal for sensitive skin. A powerful combination of ingredients are directed into the skin to calm inflammation and soother leaving a healthy radiant glow.
Essential Youth Reset: Perfect for plumping, smoothing and lifting the skin to reveal a more youthful radiant appearance.
Essential Radiance Reveal: Combining three technologies to improve the texture and clarity to reveal smoother skin.
Essential Moisture Boost: The ultimate moisture boost. Using Hyaluronic acid to plump the skin, this facial targets dehydrated skins to plump and nourish.
This treatment uses the Environ DF machine which combines Iontophoresis and Soundwaves to push ingredients right down into the dermis of the skin, by doing this we can really target the skin to repair and rejuvenate.
A serum packed with nourishing vitamins and antioxidants is used and by penetrating with these super active ingredients we can see a measurable difference in the skin.
This treatment is equivalent to 77 hours of hands-on massage.
Perfect for clients concerned with ageing, uneven skin tone, dull or sensitive skins. This treatment will boost collagen, elastin, smooth pigmentation, calm and strengthen the skin.
Your skin will look plump, radiant and nourished and will see measurable differences after just one treatment.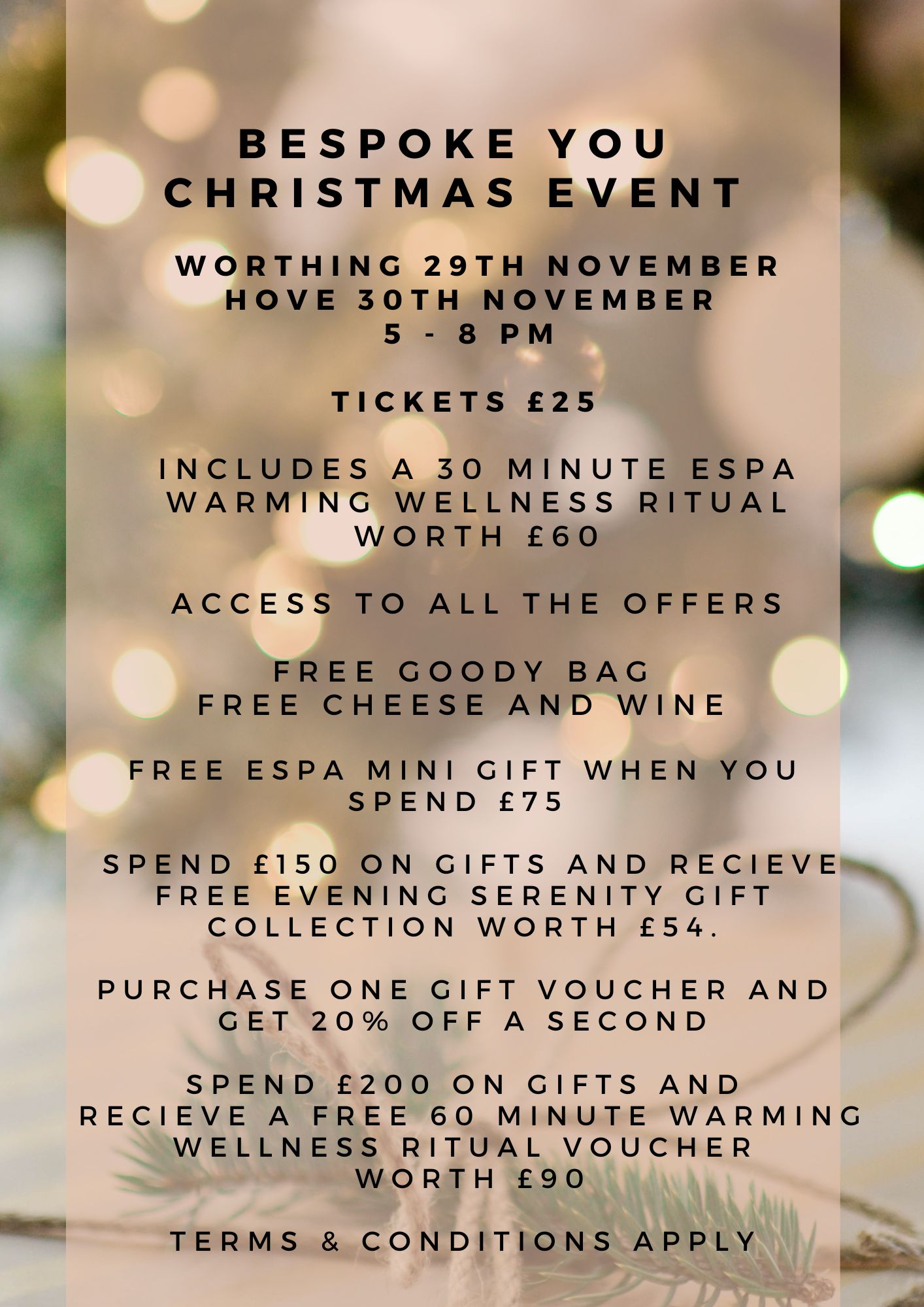 Bespoke You Christmas Event 
WORTHING 29TH NOVEMBER 5-8PM
HOVE 30TH NOVEMBER 5 – 8PM
Our popular Christmas shopping event is back, the perfect place to de-stress and sort your Christmas shopping. 
Only £25 per ticket which includes …
First, you will recieve a 30 minute treatment of our new ESPA winter warming wellness, which includes a warming towel to warm the back followed by a back and scalp massage with warmed products.
You will also recieve a free glass of wine & cheese, mince pies and goodie bag plus access to our amazing offers.
We have some amazing gifts from our own gift collection to ESPA luxury gifts to stocking fillers and Christmas gift vouchers.