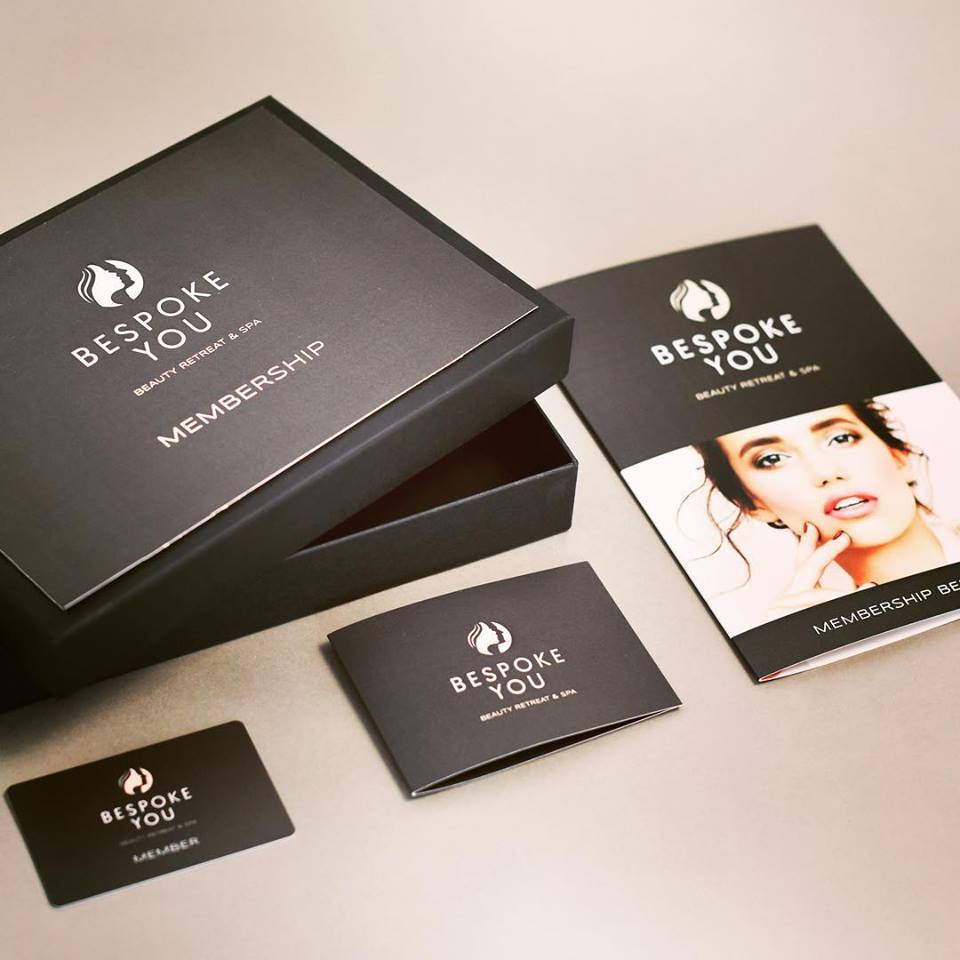 WE ARE SUPER EXCITED TO ANNOUNCE THE LAUNCH OF OUR NEW MEMBERSHIP.
The membership is available for 6 or 12 months.
The membership has a great saving and gives you access to exclusive offers and events along with….
– 60 minute treatment a month
– 10% off all products
–  Exclusive member events
– Waiting list priority
– A free skin observ consultation
– 1000 loyalty points
Birthday gift
– Access to member only offers
– Pre orders on limited edition product collections.
Membership is available to purchase in store now. The membership comes in a gorgeous gift box with your membership card and welcome brochure. Perfect gift for Christmas or a must have for our regular clients giving a great saving every month !
12 month membership £660
6 month membership £375 
Bespoke You has partnered up with different businesses in the health and well being sector to offer our members even more.
All special offers from our partners can be found below our partners include the float spa, colour ministry, Innavision, Razor 2 laser and shoreskin clinic.
If you would like any more information on our membership or would like to purchase a membership please contact one of our branches.
Worthing: 01903 201202 
Hove: 01273 746000
THE FLOAT SPA 
What makes The Float Spa an award-winning health and wellbeing centre in Hove isn't just the fact we offer floatation, yoga, chiropractic care, nutrition advice and a whole host of different workshops under one roof, it's our outstanding customer service and serene, friendly atmosphere.
Whether you visit us for a float in one of our state of the art pods, an appointment with our chiropractor, a relaxing massage or a stimulating yoga class, you'll leave feeling better and less stressed.  All our staff are committed to helping our guests get the most of out their visit and having a relaxing, enjoyable time.
Floats for £35 and Infrared sauna session for just £20 .
Plus if you join as a float spa member you will recieve 10% off any memberships.
www.thefloatspa.co.uk
Terms and conditions apply.
COLOUR MINISTRY 
You have already set a high priority on your health and wellbeing, so getting to know your Colour Personality can bring further insight into who you are and how colour can support your health. Getting to know other's personality colours can help you to create positive connections and enhanced communications with your nearest and dearest.
We are offering 25% off our range of colour readings to all Bespoke members With your reading you get our free book 'Know your Colour Personality' giving you full information on your colours. Please visit the website for further details. www.thecolourministry.co.uk . Use the name Bespoke when booking.
Terms and conditions apply.
INNAVISION 
4 coaching session for the price of 3
As a Health Coach, author of 'Know The Truth' and international speaker, my main focus is to help clients find solutions to improve their health and wellbeing.
 Experience something really different!
 Working with the unique, simple tools that I have created, it will allow you to really achieve the best health mentally, physically, and emotionally.
I am offering 4 coaching session for the price of 3 (180 pounds).
Terms and conditions apply.
RAZOR2LASER
Does unwanted and excessive hair cause you embarrassment? Does it prevent you from feeling comfortable in certain clothing and does it cause you to suffer low self-esteem? If so, then laser hair removal treatment is for you.
Razor2Laser, a uniquely positioned service provided to all wishing to undergo laser hair removal, can guarantee that all treatments and care are provided exclusively by a qualified laser hair removal nurse practitioner at all of our laser hair removal clinics.
Free Patch Test and Consultation, Plus 50% off 1st treatment.
Terms and conditions apply.